Activities Calendar
(For Special events and Monthly Updates see Special events section)
Pinochle is played on Tuesday and Thursdays, at 9:30 am. Our Pinochle peeps are looking for more players. Come and join this fun bunch!
Golf ~ Can you get the lowest score? Join us on Wednesday mornings at 9:30 am, for the 4 C's.
Conversation, Coffee, Cookies, Cards
Want to play a different game? Tables are available, Tuesday – Friday, 9 am – 3 pm
Second Wednesday Crafts ~ 12:30 - 2:00 pm

​​​​​​​Do you have a talent you would like to share? Contact us, and we'll add you to our schedule.
Tuesday & Thursday ~ Exercise Classes, 10:00 am - 11:00 am
Wednesday ~ Line Dancing, 9:30 am - 11:00 am
Friday ~ Chair Yoga, 10:00 am - 11:00 am
We have a large selection of books in our library. Borrow a book, return it when you're finished.
I
f you see one you can't live without, you're welcome to keep it.
Our library is a great place to sit,
relax and read.
We accept book donations during open hours.
In person Board Meetings are on hold until further notice.
Due to little or no attendance at our Membership Meetings, we are canceling them until further notice.

Announcements are being made every Friday,
following the Chair Yoga class and prior to produce!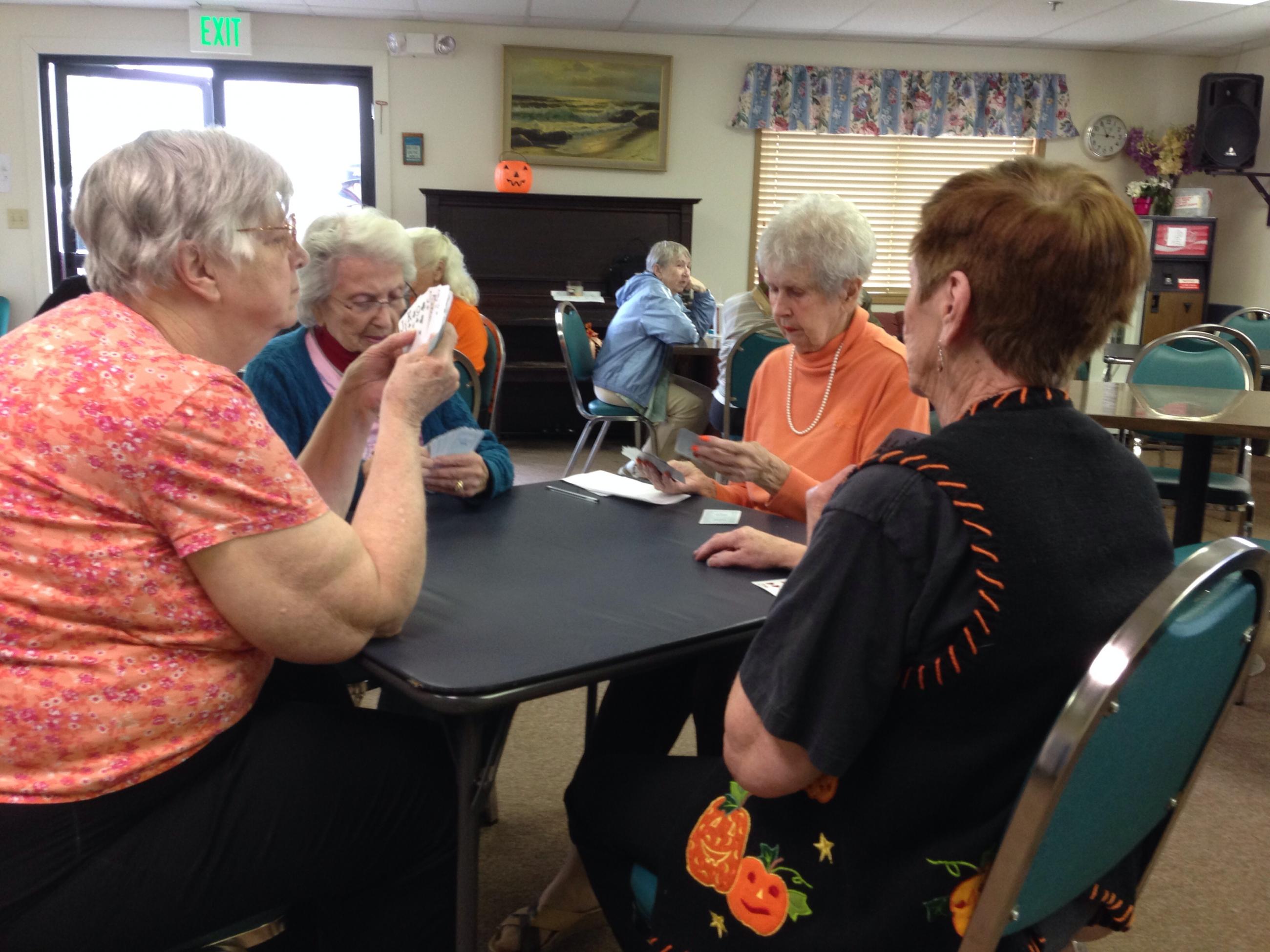 Join us on Tuesday and Thursday, at 9:30 am, for Pinochle.